COVID-19 INFORMATION |
We are open and following government guidelines.
Replacement fascias soffits and guttering on a detached property in Southampton, Hampshire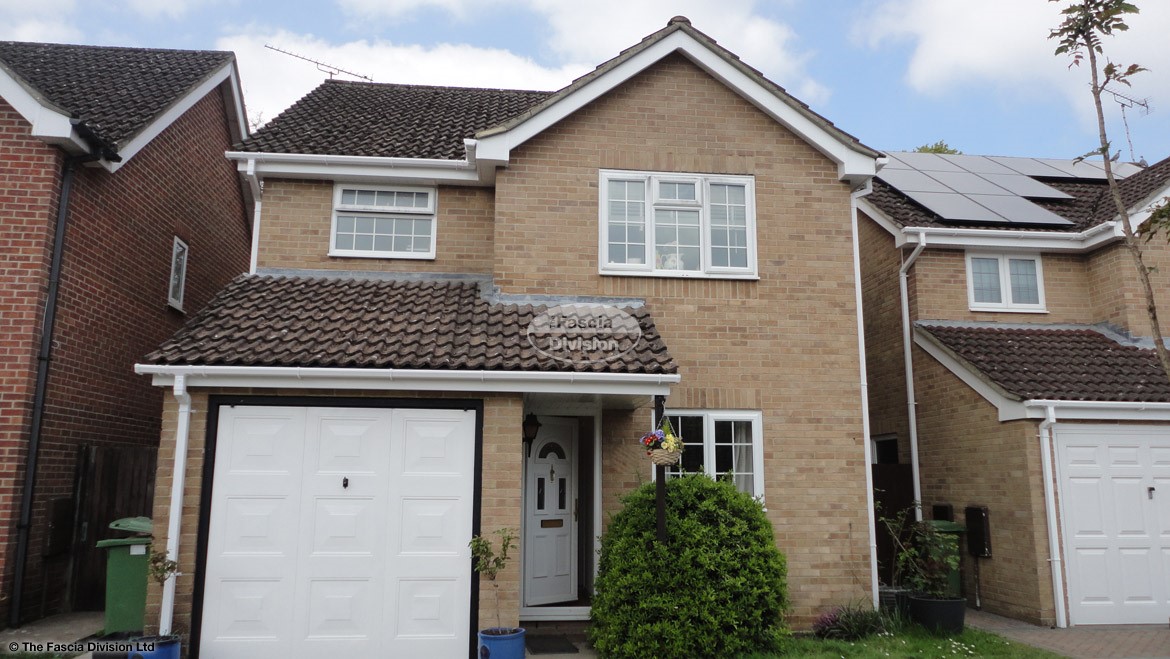 Property Location:
Southampton, Hampshire
Job Description:
We have recently completed a full replacement of fascia, soffit and guttering on a detached property In Southampton, Hampshire. We fitted white fascia, white tounge & groove soffit and installed a white squarline gutter system.
Products Used…
White tongue & groove soffit.
White squareline gutter system.
White upvc fascia board.
Over fascia ventilation.
Gutter guards.
Bird guards.
Copyright ©2021The Fascia Division Holdings Ltd. All rights reserved. Terms of use | Privacy Policy
'The Fascia Division' is the trading name of The Fascia Division Holdings Ltd.
Registered Office: The Fascia Division, Factory 2, Phoenix Park Industrial Estate, Chickenhall Lane, Eastleigh, SO50 6PQ
Company Number: 10217691 | VAT Number: 245913301